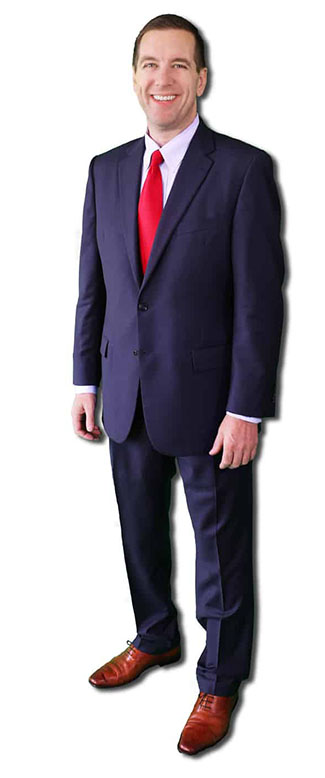 Michael Hellickson
Founder / CEO
Michael Hellickson sold real estate for over 20 years, listing and selling over 120-180 homes/month, and carrying over 750+ active and pending listings in a given time. He began his real estate career in 1991 and has been among the top 1% of all agents nationally, before he even graduated high school! At the pinnacle of his sales career, Michael and his team were literally #1 Nationwide, out of over 1,000,000 real estate agents/teams!
In addition to posting big numbers in retail and REO, Michael is considered by most to be the #1 short sale expert in the World. During his career, Hellickson has spoken to thousands of agents and organizations nationwide and has also been featured on several national television and radio programs including Glenn Beck, CNBC, The Dave Ramsey Show, and The Fox Business Network among many other local and regional programs.
He is the founder and President of Club Wealth® Coaching and Consulting. Unique in the industry, EVERY Club Wealth Coach has sold MORE real estate than the agents and/or brokers they coach. The only Real Estate Coaching Company that offers a "Double your income, money back guarantee", Club Wealth® is the #1 Coaching Company in the World in the Team space!
Michael served a 2-year mission for the Church of Jesus Christ of Latter Day Saints in Hamburg Germany. He and his wife, Tara, and their two children, Austin and Madison, make their home in Bonney Lake, Washington together with their 2 English Pointers, Ginger and Ruby. Connect with Michael at www.ClubWealth.com
Why I am qualified to be your coach...
I have over 20 years of real estate experience, and built the Worlds most successful real estate team, generally listing and selling  over 120-180 closing per month, 750+ active and pending lists in a given time.
I've coached 60 of the top 200 teams in the Nation.
I care deeply about each one of my clients, understand what they are going through, and am intimately acquainted with their teams.
My Perfect Client
Team Leader wanting to grow from 6 to 7 figures, or from low to mid 7 figures while working less.
Why Choose Club Wealth®?
Because we are a private, exclusive Club, and we only accept members who are willing to help everyone around them, share their best ideas, and lead by example.
Unlike every other coaching company, ClubWealth® is bigger than any one person. There is no room for ego here.
Our coaches and clients are the very best in the industry, and NO ONE has listed or sold more homes than the leadership members of ClubWealth®… NO ONE. The best way to earn 7 figures working 12 days a month, is to learn from someone who has accomplished that, consistently, over a long period of time.
We will not only tell you how to succeed, we'll show you. Then, we'll take it another step further and do much of it for you.
Not sure how to train your buyers agents?… let us do it for you.
Struggling to create a system to hire, train, and retain the best administrative team?… we'll do that too!
No matter where you are in your business, we know how to get you to the next level, because WE'VE BEEN THERE!